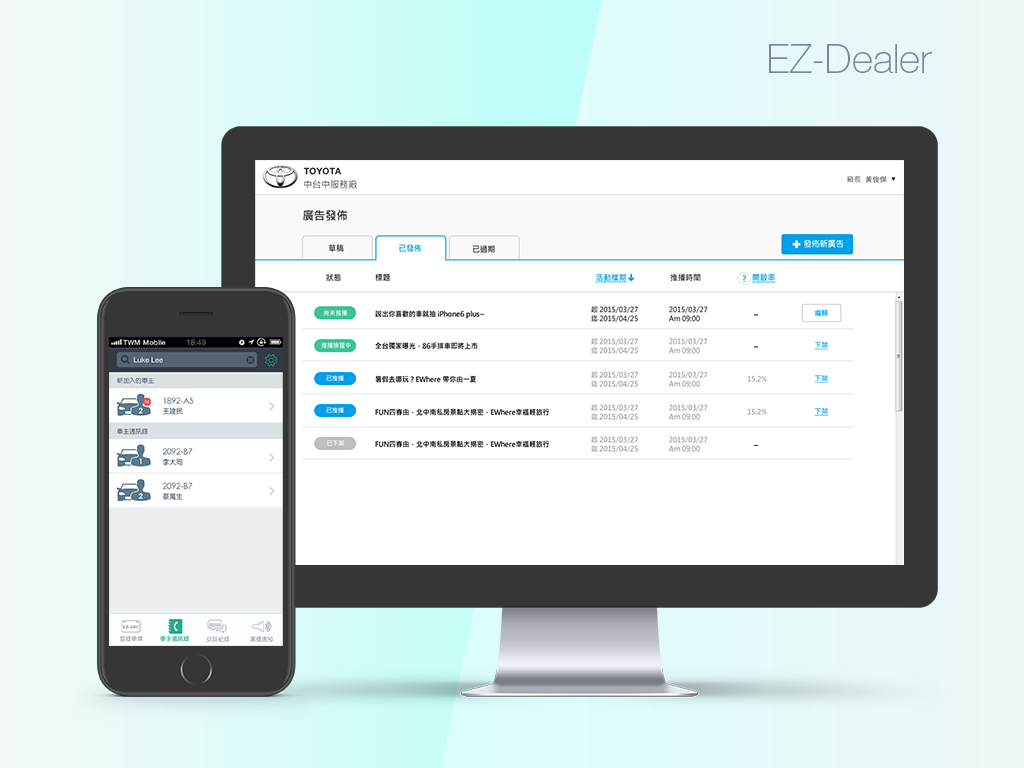 EZ-Dealer is a cross screen vehicle dealer tool which you can use it in car, web, or phone.
For vehicle dealer, used by web or phone. It can be advertising with calendar, and also service managing.
For driver, it can connect vehicle dealder online service, or reservation car maintenance by vehical unit.